Halloween is a time to be scared, or at the very least that's what juniors Micah Cauthers, Emiliano Zuniga and Marcus Fleshman thought. For the past two years on Oct. 28-29, these three students have been the moving force behind a haunted house in the Chase County Old School Development District. The profit from the haunted house goes into community events and renovations of the old elementary school building.
"One day Nano, Marcus and I were walking around town just talking to each other, then I brought up the idea about starting a haunted house at the old elementary school," junior Micah Cauthers said. "They were on board with it so we went and asked the old school district board if we could, and to our surprise they also thought it was a good idea."
After this news, they began to recruit people to help with their project. "There were a lot of us, probably too many to name. The people who helped set it up and really got it going were; Luke Wells, Silus Hernandez, John Paul Ubert, Zuniga, Fleshman and I," Cauthers said.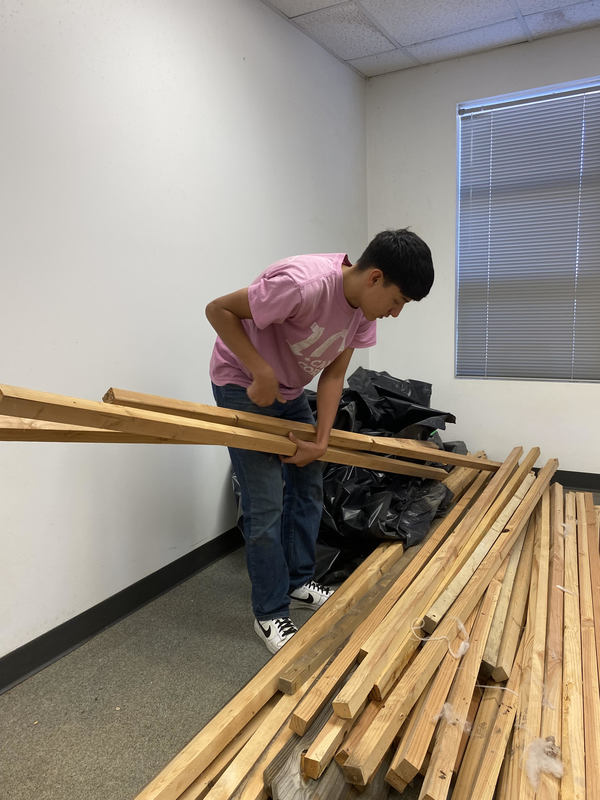 "It was a lot of work to set up, but most definitely worth it," Zuniga said.
The haunted house was a huge attraction again this year, along with the Mini Scare, which is designed for children under the age of 7-9. Along with the Mini Scare they added two tarot card rooms and a palm reader.
"It's hard to say how many people attended the haunted house because there were so many other attractions as well," Cauthers said. "We made around $4,500 each year in just the haunted house and mini scare though."
With the huge success of the haunted house, it's no surprise they plan to continue it in the future.
"It was a really cool experience doing this and I think everyone involved enjoyed it. As of now we plan on doing it next year, we are looking forward to making it bigger and better each year," Cauthers said.
https://www.facebook.com/plugi...