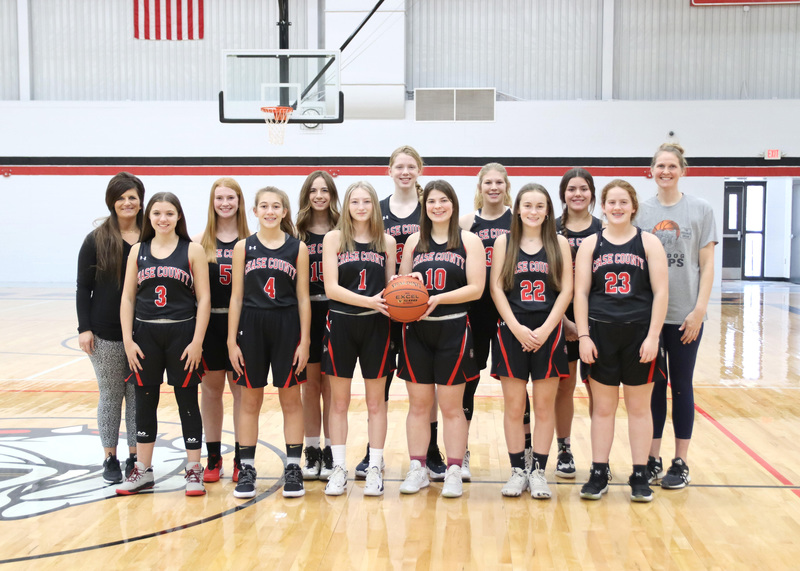 High school girls started their basketball season on Nov. 14, with head coach Amber Rausch and assistant coach Andrea Eidman in charge.
"All of the ladies have strengths that will contribute greatly to the season," Eidman said. "They're a great group that is working hard and working together."
The girls will be facing a big challenge this year which is having only 12 girls on the team. This means they will need to work really hard with communicating and staying on top of their game.
"I think some of our challenges will be learning how to play together as a team," junior Hadison Hatcher. "I don't know how we will do this year, but we will work hard and I think it will pay off."
There are a total of four seniors, two juniors, four sophomores and two freshmen.
"I think we will be fine this year. We lost quite a few players so I think a challenge will be the amount of girls on our team since we only gained a couple," senior Leaya Francis said.
This year's freshmen will definitely have to step up and be a big part of the team and will need to put in 100% effort.
"We are going to have to work really hard since there aren't very many of us," freshman Karlie Gibb said.
The girls bring many strengths to the court that will help the Bulldogs be competitive.
"Leaya and Avery will be a great guard presence for us. They both handle the ball well, can score and hustle on defense," Rausch said. "Madelyn will step up to be a big inside threat, scoring well, picking up boards, and making it hard on our opponents' inside game. We will also get help from Lilly with her length and scoring ability."
The girls are very excited for this season and are curious to see how they'll do this year.
"This is a great group of girls to work with. They always go out and work hard, have positive attitudes and play unselfish basketball," Rausch said.