Next week, the high school basketball teams will play in the Herington Pre-season Tournament. The varsity games will be in the high school gym and the JV games will be in the middle school gym. The schedule is as follows: Tuesday, Dec. 6: 4:00 pm Varsity Girls vs. Rural Vista 4:00 pm JV Boys vs. Rural Vista 5:30 pm Varsity Boys vs. Rural Vista Friday, Dec. 9: 4:00 pm Varsity Girls vs. Centre 4:00 pm JV Boys vs. Centre (1/2 game only) 5:30 pm Varsity Boys vs. Centre 5:30 pm JV Girls vs. Centre (1/2 game only) Saturday, Dec. 10: 4:00 pm Varsity Girls vs. Herington 4:00 pm JV Boys vs. Herington 5:30 pm Varsity Boys vs. Herington

Friday, Dec. 2, the high school basketball teams start action against Central Heights. There will NOT be a JV girls game so the JV boys will play at 4:30 in the north gym followed by the varsity girls and then the varsity boys.

Dates for the Elementary School's Winter Programs are quickly approaching.  3rd-6th grade concert is December 9th at 7:00 pm. K-2nd grade concert is December 12th at 7:00 pm. Please put these dates in your calendars and plan to attend! 

The USD 284 SITE Council Meeting is Wednesday, Nov. 30 at 6:00 pm in the District Office. Please feel free to attend!

The basketball goals are now in the CCES playground area! We are so excited about this move. Thank you, Tony and Jared Mann! Also thank you to the crew who helped pour the cement. A huge thank you to Roseann Higgs for helping bring the entire project together!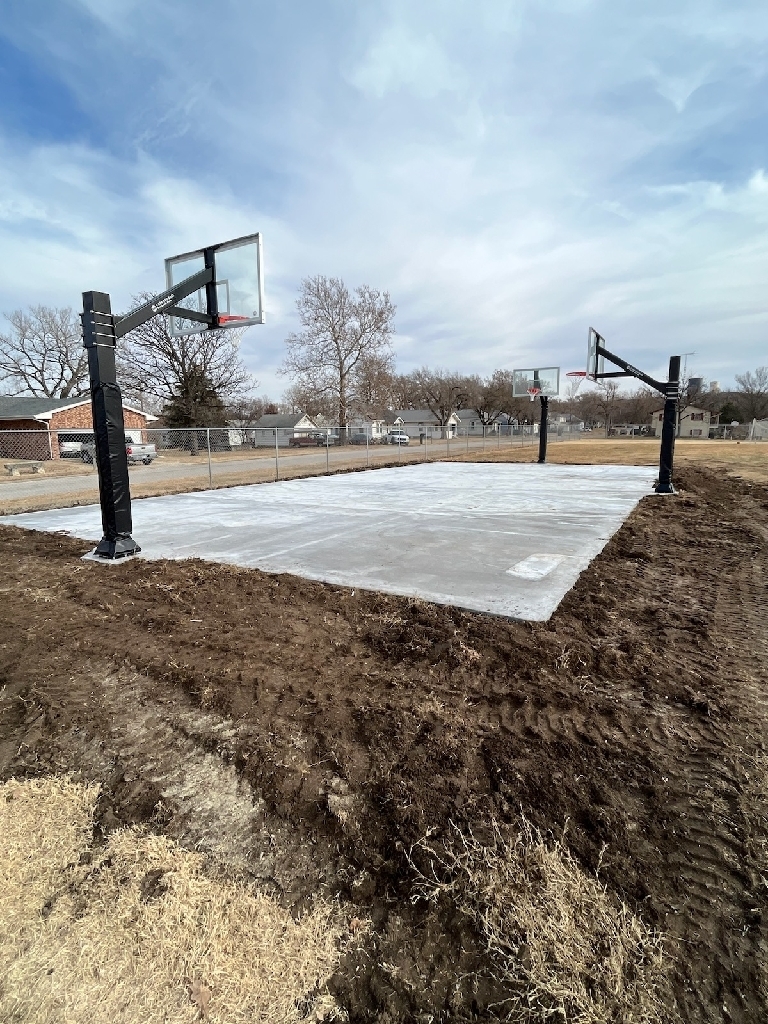 HS Scholars Bowl team placed 3rd at Osage City. Paden and Taylor tied for high scorers of the night.

Lunch Menu Change For Chase County Grade School Only on 11/15/2022! Corndogs Baked Beans Tator Tots Fruit Thank you!

High school wrestling practice will begin on Wednesday. Football players will be excused for the remainder of the week. We will have a preseason meeting in my room during seminar on Tuesday. Also to the JH and Elementary. Kids wrestling practice will begin on Thursday Nov 17th due to schedule conflict on Tuesday. All wrestlers should attend. Practice will begin at 5:30 and end at 6:45 Thank you! Coach Budke

It was a heartbreaking loss to Little River, 40-42, but we are proud of our Bulldogs! #Pride #Family #CCBulldogs

Chase County USD #284 has openings for a cook position at Chase County Elementary School. 8 hours per day. Salary package and benefits available. Will train as needed. Applications available at USD #284 Board Office or email
cindyk@usd284.org
. Positions open until filled. EOE.

JH Basketball Games @ Home Thursday, Nov. 10 vs. Council Grove In the SOUTH gym, we will have a full B girls game, half of a D boys game, full A girls game in that order. In the NORTH gym, we will have a full B boys game, full C boys game, full A boys in that order. There will not be a C girls game.

Friday, Nov. 11, we will be hosting a playoff football game vs. Little River at 7 pm. This is a KSHSAA-sponsored game. Passes (senior, league, etc.) will NOT be accepted. Admission fees are increased to $8 for adults and $6 for students. Please help us spread the word. GO BULLDOGS!

CONGRATULATIONS to Madelyn Wilson and Kinzie Rogers for receiving all league honors for Volleyball. Madelyn earned a placement on 2nd team and Kinzie was honorable mention.

The Veteran's Day Ceremony will be moved to the CCJSHS gym due to predicted temperatures. The ceremony will start at 1:30 pm on Friday, Nov. 11.

IT'S SHOWTIME!!! Chase County High School will present "Clue" on Saturday, November 5 at 7:00 pm and Sunday, November 6 at 2:00 pm. The play is based on the iconic 1985 Paramount movie which was inspired by the classic Hasbro board game. You don't want to miss this hilarious farce-meets-murder mystery. There is a $5 admission fee which will go directly to support future performances.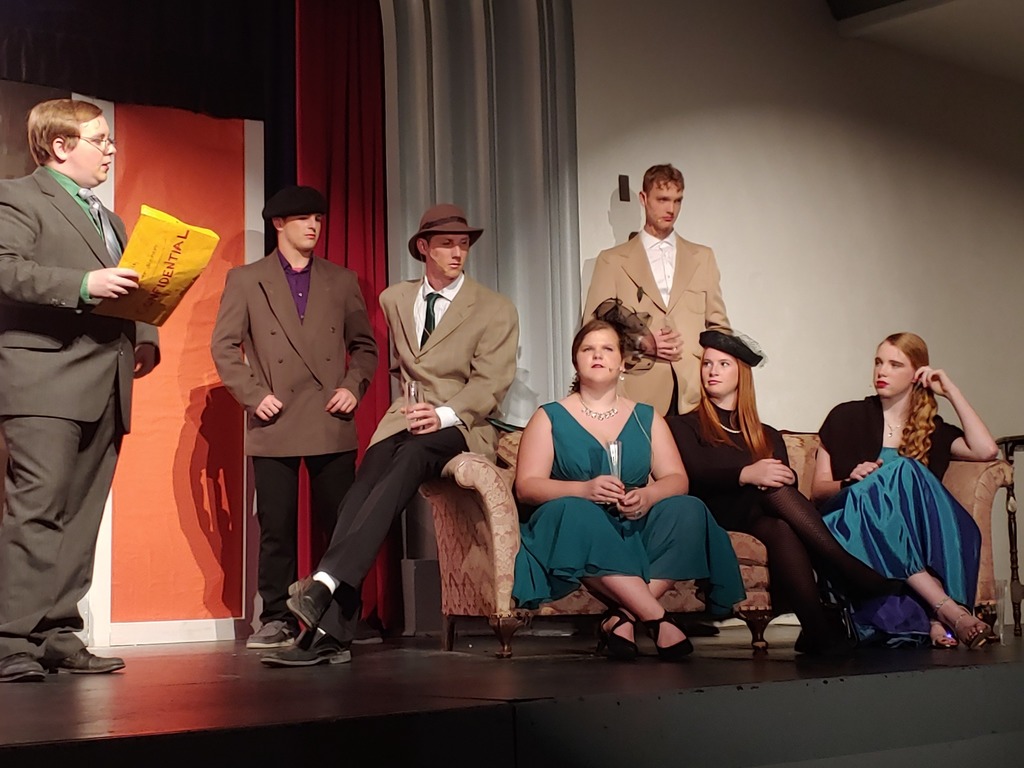 Regional Champs!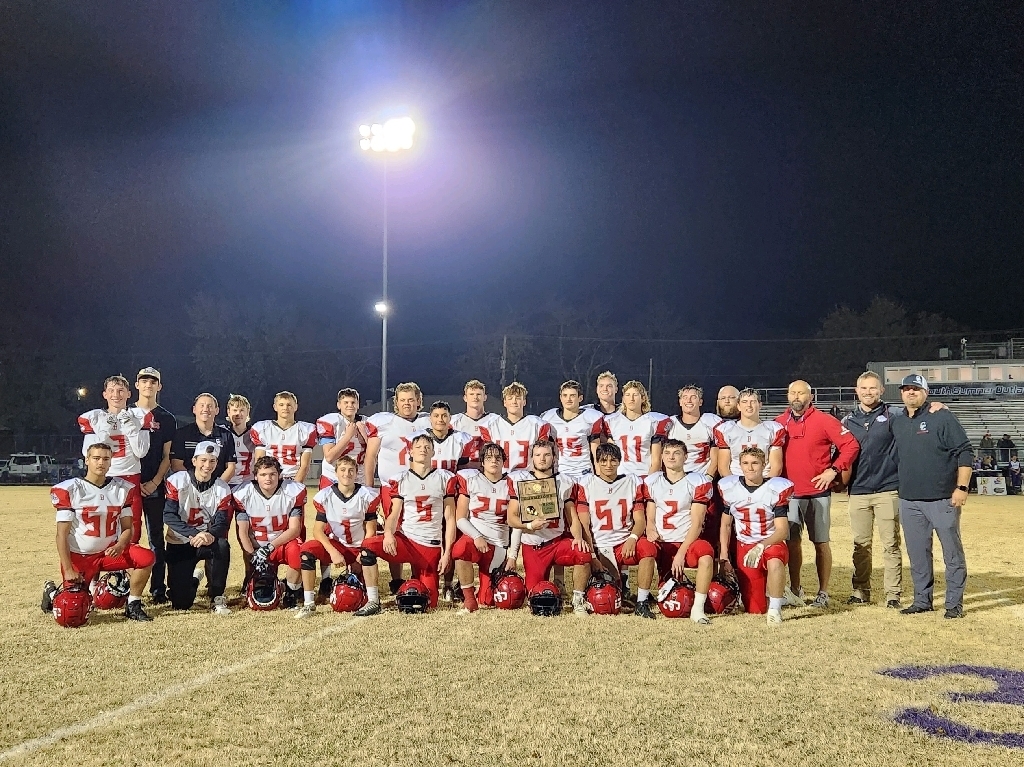 Our Bulldogs won, 56-38! They will play next week against Little River or Madison.

Tonight's football game will be broadcast on Country 101.7 FM with coverage starting at 5:40 pm.

Due to the weather forecast, the high school football game has been moved to Thursday, November 3 @ 7 pm in Caldwell.

On Friday, November 4, the Bulldogs will travel to Caldwell to face South Sumner at 7:00 pm for the Regional playoff game.