Congratulations to our Flint Hills All-league Basketball players!!! Girls: 1st Team: Madelyn Wilson (Fr) Unanimous Boys: 2nd Team: Cooper Schroer (Sr) and Pax Vogel (Sr) Honorable Mention: Aidan Eidman (Sr) and Tucker Groh (Jr)

Good morning CCES Families, We have rescheduled our CCES Site Council meeting for tomorrow, Wednesday, March 8, at 4:00 pm in the elementary school library. You are invited to join us!

CCJSHS will be hosting the high school league forensics on Tuesday, March 28. As a result, we will not have school on Tuesday, March 28; instead, it will be a professional development day. This is on our school calendar, but we wanted to remind everyone. Please plan accordingly.

March 6-10 is Kansas Severe Weather Awareness Week. The statewide tornado drill will be at 10 am on Tuesday, March 7. The schools will be participating in the drill. Did you know that in 2022 Kansas had 56 tornadoes? This was below average. These tornadoes impacted 29 counties in Kansas with the most (8) occurring in Thomas County.

Good Morning- Speed camp for 7th-12th grade athletes will begin tomorrow morning at 6:45. HS basketball players will be excused and can begin next week if they choose. Track practice will begin after school on Wednesday weather permitting. Thank you! Coaches

The Lady Bulldogs lost their substate game by 5. it was a hard fought game. Bulldog Proud! Thank you, ladies, for a great season.

Tied 36 with 3 mins left . Girls substate

28-30 us, end of 3rd. girls substate update

24-16 us at half for the girls substate game! Keep going, ladies!

We are up 11-5 end of 1st in thr HS girls game! Go, Lady Bulldogs!

The CCJSHS Winter Extravaganza scheduled for March 7 is cancelled.

All our grade school science fair contestants are going to state!!!! They did awesome!!!

USD 284 Board of Education will have four positions to be filled at the next election. The positions include: District #1, Position 1 - 4 year term District #2, Position 1 - 4 year term District #3, Position 1 - 4 year term At Large - 4 year term If interested in running for a position, you may file in the office of the Chase County Clerk, Chase County Courthouse, CWF during normal business hours before noon June 1, 2023. The General Election will be on Tuesday, November 7, 2023. If a primary election is needed, it will be held on Tuesday, Aug. 8, 2023. If you have any questions or need to know which district you live in, please contact the district office or email Glenna Grinstead at
grinsteadg@usd284.org
.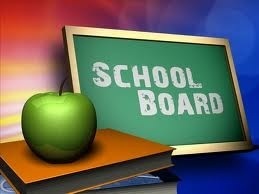 The Bulldogs ended their season tonight with a 45-58 loss. Proud of the guys. They never quit. Thank you for a great year. Bulldog Pride!

36-48 with 5:45 left in game. Sacred Heart leading

End of third 36-44 Sacred Heart

Halftime Sacred Heart leading 24-28.

Chase County 19-17 with 5:21 left in 2nd qt

Tonight's basketball is broadcast on KSAL from Salina. I dont know if we can get that on the internet or any other way, but I wanted to share just in case. I will try to update at the end of each quarter.

Here is updated Sub-State Basketball for Chase County Basketball. Boys- Chase County vs Salina-Sacred Heart at 7:30PM on March 2, 2023 in Hillsboro Girls- Chase County vs Bennington at 6:00PM on March 3,2023 in Hillsboro