Rec Football Camp Open to all 4th, 5th, and 6th graders from Chase County. July 31 - Aug. 2 6:30 - 8:00 pm at the football field. Cost $30 to cover a camp t-shirt and meal. Forms available at the USD 284 District Office.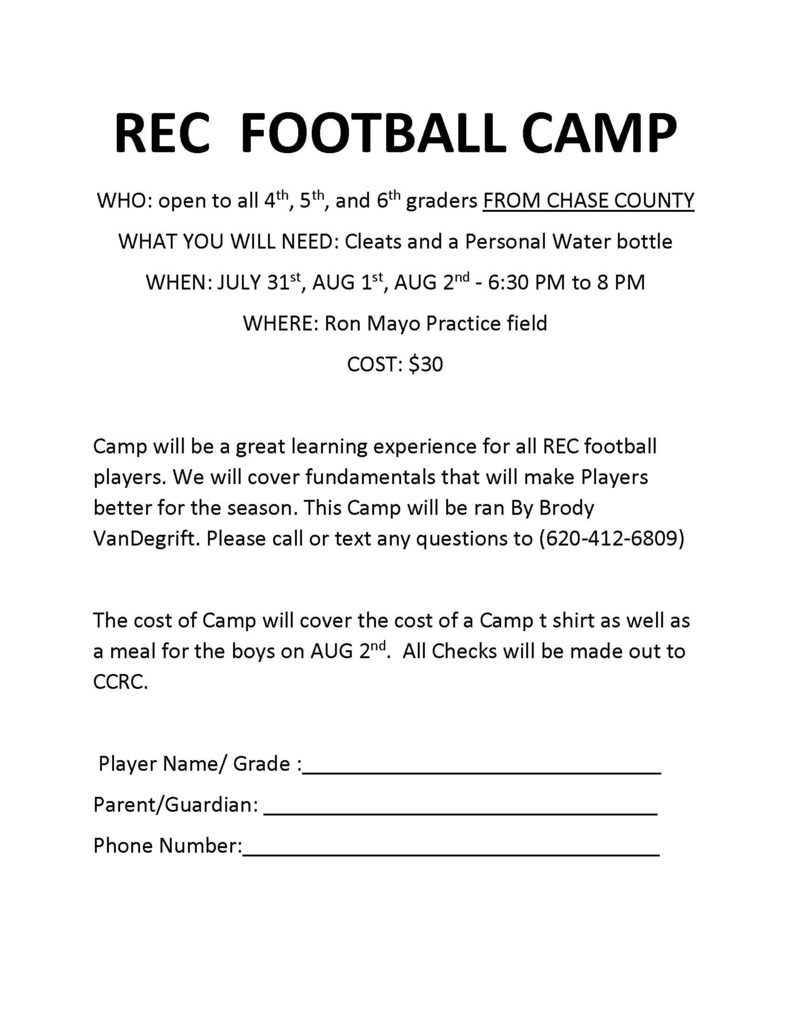 Jackie Stiles will be in Chase County to host a basketball camp. Students (boys and girls) in grades 7-12 can attend! Camp will be from 1-4 pm on August 9 and cost $55. Please fill out Google form linked below so we can track numbers/interest. Questions, please contact Clayton Happy @
happyc@usd284.org
. Updated link:
https://forms.gle/RqDBNnupCEnS367c7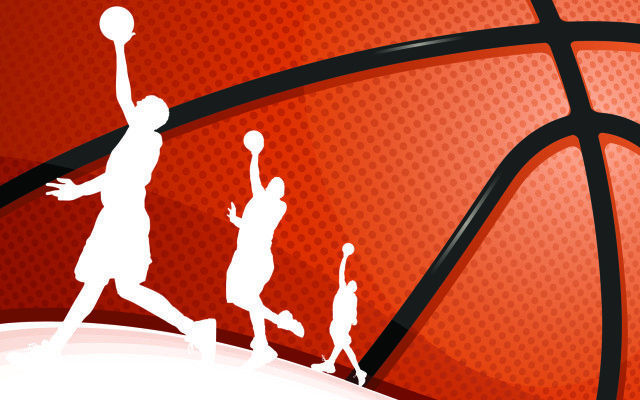 Enrollment packets are available at CCJSHS in the front entrance Monday - Friday 7 am to 6 pm. Returning student packets are arranged by family. We also have new student packets and new PreK student packets available. Stop bye to pick up yours!

Band camp will be 9 am to noon on Aug. 7-11.

Flint Hills Music will be having an instrument display night on Thursday, August 3 from 5 pm-7 pm. The display is for new students (or returning students who want to rent an instrument) who wish to try out instruments to help them decide what they want to play. They will also have instruments available for rent and can explain the rental process. This is also a school registration night, so you can knock out two birds with one stone. Summer band for grades 6-12 will be August 7-11. Monday and Tuesday will be geared towards teaching beginner players how to hold/play their instruments. Wednesday-Friday will be for new AND returning members to rehearse pep band music and learn new pep band songs for the upcoming school year. I highly encourage coming to at least one day of this if you are a returning student. Please email me at
maganad@usd284.org
if you are attending band camp so I can put together flip folders for those attending. Thank you.

Regular weights on Thursday. All groups will meet at the HS. Thanks Coach Budke

We are working on all the school calendars, but the digital calendar available on the website and school app under Events is updated through October and will continue to be updated in the coming days. Important Dates: Enrollment: Aug. 3 (3-7 pm) and Aug. 4 (7-11 am), First Day of Practices: Aug. 14, CCES Back-to-school Night Come and Go: Aug. 16 (5:30-6:30 pm), First Day of School: Aug. 17

USD 284 is seeking applications for the following positions: High School Head Football Coach CCES Head Cook CCES At-risk Para Bus Drivers Applications and information available online at
https://www.usd284.org/page/employment
.

Weights announcement, men and women will lift 7:00 am. All groups; men women and 4th-6th grade will meet at the pool for second hour work at 8:00 am. Coach Budke

If you happen to see an increased presence of law enforcement officers and first responders at CCJSHS this evening (Wednesday, July 12), don't be alarmed. They are running drills in the building.

Speed school is at the HS in the morning. Normal men's and women's times. Thank you Coach Budke

Reminder that Track & Field Camp will begin tomorrow evening from 6-8 pm at the track for all those in grades 4th-12th who wish to try, learn or sharpen their skills. Of note, you do NOT have to compete in the Sunflower State Games (SSG) on 7/15 to participate in camp this week. However, if you wish to compete at the SSG, registration for these events are due 7/10 which can be completed on the SSG website. Please contact Coach Budke or Coach Wilson with any questions. Thank you!

Those wanting to attend the Sunflower State games, registration is due Monday. Thanks Coaches

Information for Track Camp!

CCES Cook USD 284 is seeking a cook for Chase County Elementary School. Start date will be August 14. Training available. Benefits and a competitive salary available. Applications available on USD 284 website under District - Employment or at the District Office. Applications can be emailed to Cindy K. at
cindyk@usd284.org
or submitted at the District Office. Please contact Cindy if more information is needed. Position open until filled. EOE

USD 284 Enrollment will be held on Thursday, August 3 (3:00-7:00 pm) and Friday, August 4 (7:00-11:00 am) in the CCJSHS commons area. Packets will be made available prior to enrollment like they have been in the past few years. We will send out notifications when the packets are available.

Swimming lessons are canceled today due to pool conditions from the storm and the current radar.

High school girls basketball camp. Grades 9-12. Tuesday July 11th through Thursday July 13th. Following weights from 8:45-10:45am

The CCJSHS Cheer squad had an awesome time at UCA camp this year at Kansas Wesleyan University in Salina! 📣❤️🤍🖤📣 The squad earned 🥈 2nd place in the small group division for their Game Day routine and 🥇 1st place overall squads for their sideline! Captain Paisley Vorboril was named All American. Paisley and co-captains Micayla Simpson and Grace Newland were all asked to apply for UCA staff. Savanna Evans earned the Pin it Forward award and passed it on to Brooke Wells, both first year squad members. 📣❤️🤍🖤📣 These young ladies worked very hard this year and we are super excited to see what the 2023-2024 school year brings 📣❤️🤍🖤📣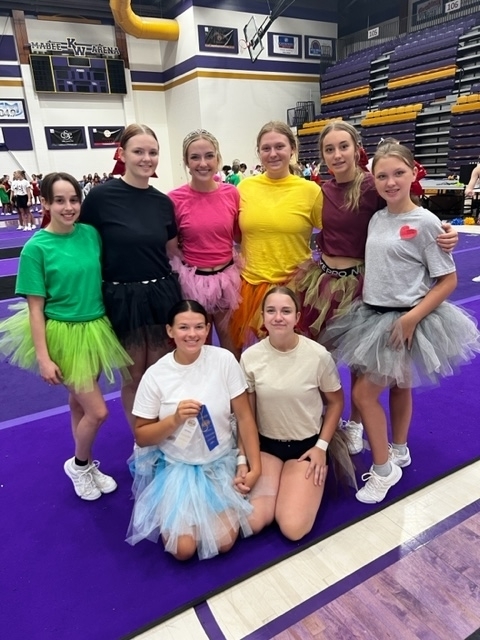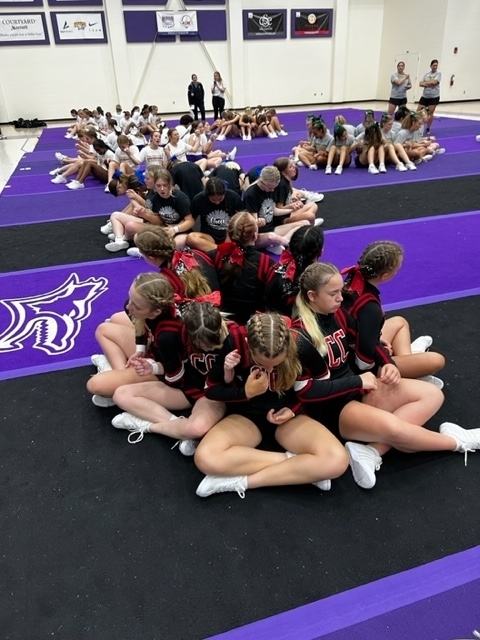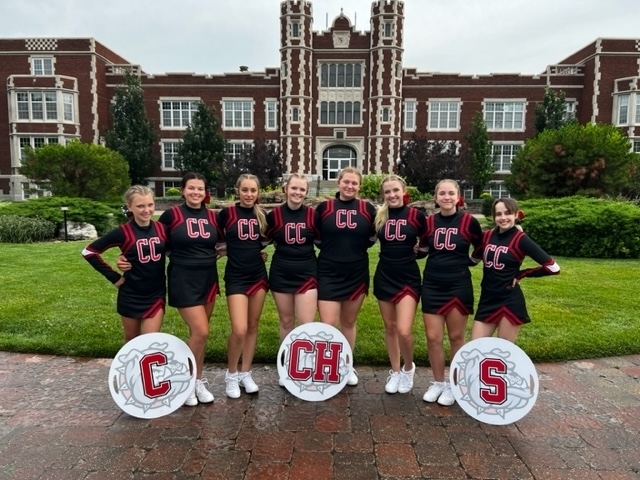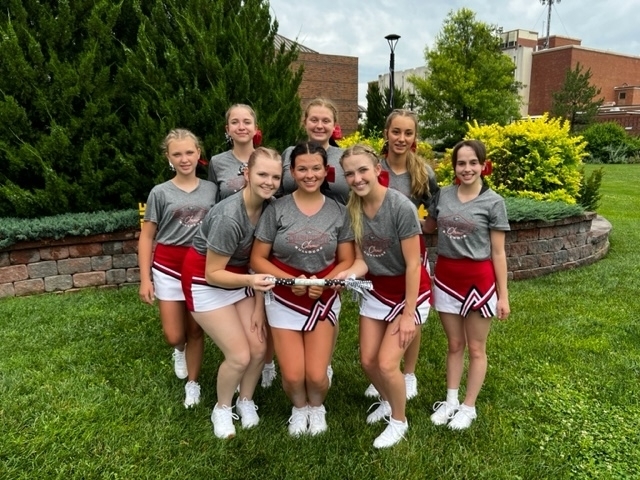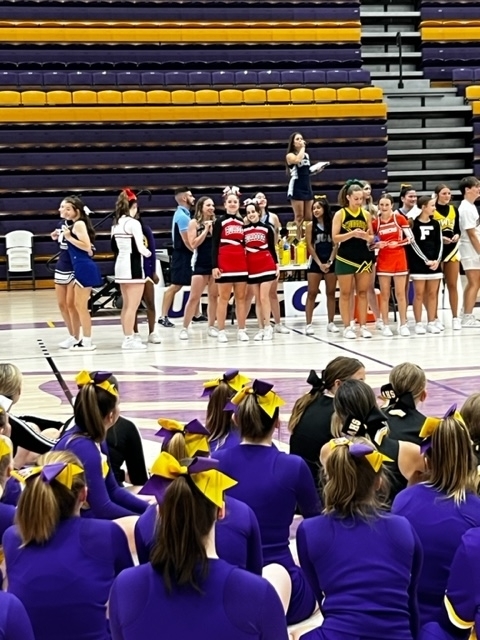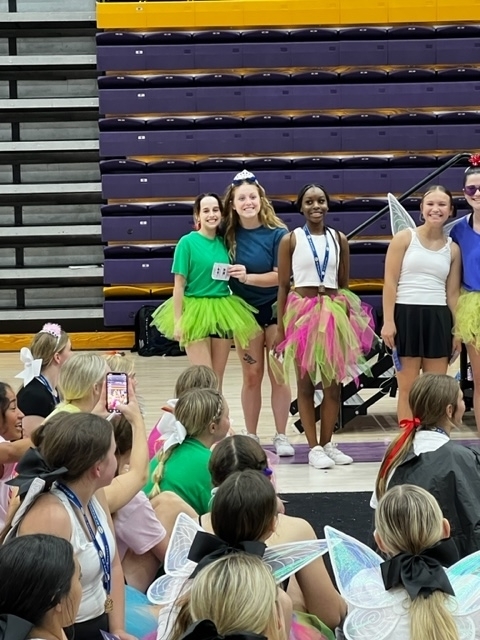 Men's and Women's speed camp will be at the track in the morning. Men at 7:00 women following their workout. Thanks Coach Budke